[ShowSalesProof ID=1][/ShowSalesProof]

Hello ,
Thanks for choosing the "Repairing Clocks and Watches for Profit" report series. It's good to hear that you have a desire to carry on this old and fascinating trade. If your interest is mostly as a hobbyist or collector but you were curious to see what tidbits of information you might glean from these reports then that's good too. You should receive some interesting and helpful information in this series.
Very few people are getting into any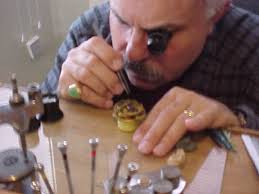 type of clock or watch repair business these days and the number of us that are already active in the business is rapidly dropping. This drop is not for lack of work or interest, we're just
getting older. We need new people.
If you've already looked into a repair or buying and selling business or know of someone that is successfully active in either or both of them then you most likely know that this can make an enjoyable and rewarding part and possibly full time business. There are some dangerous pitfalls though that must be avoided with any service business if a profitable, stress free business is at all important to you. We will cover those pitfalls in a future report and discuss simple techniques to maneuver around those dangers which can suck the vital force out of you and your business.
For now, let's take a look at what it takes to get started.
I have received many emails from students with questions and concerns about starting a part or full time business in watch/clock repair and/or buying and selling timepieces (I'll try to cover the buying and selling topic in a future series) and decided that this might be a good time to pass along some of what I've learned about the subject.
Here's a quick list of the most often asked questions.
Can I learn enough to start a business without going to a formal school.
When will I know it's safe to begin repairing for others?
How will I find customers?
What tools will be needed?
How much money will be needed to purchase the necessary tools?
I'll attempt to address these questions and more in this series of reports.
The first question I'm usually asked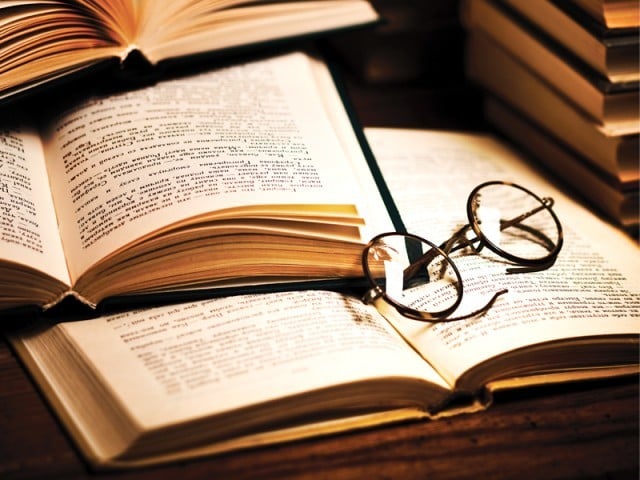 by aspiring horologists interested in
repairing timepieces for profit is whether or not one can learn enough to begin a clock or watch repair business by studying books, videos and online courses rather than attending a formal clock or watchmaking school. My answer to that question would have to be yes and no. YES you can learn enough theory through all of the above methods and NO, you should not rely on ONLY one of them if you wish to make this a business. What I said here applies equally to my courses as well as formal schools. You will find that most people in this business have read many books, have watched many videos and have taken more than one course.
Clock and watchmaking are very old trades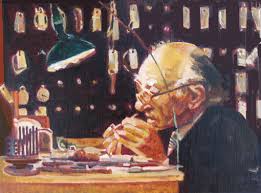 from which have evolved thousands of different  movement designs, repair techniques, tools etc. The learning process is literally endless. This is what keeps the profession fascinating for us even after many years of working with timepieces. Not a day goes by where most seasoned clock and watchmakers don't learn at least a few new things about the trade.
You don't need to know everything about horology, repair techniques and the intricacies of all the different types of timepieces to run a successful business. There are repair techniques and fundamentals that apply to most clocks and watches which can be learned from books, videos and courses. These techniques may vary slightly from one type of timepiece to another but most can usually be figured out as you go. This is why
practice, practice and more practice is so important. Theory is great and absolutely necessary to learn but applying this theory through hands on practice is the only way to reach proficiency and a confidence level necessary to safely apply these repair and restoration techniques to a timepiece. This is especially true when working with watches. Dexterity plays such an important role in watch repair and dexterity comes from hands on practice.
It would be great and is often tempting to bypass the practice portion of the learning process but this usually leads to frustration and even disaster in a business that requires such precise, dextrous repair technique.
I know what I've said so far may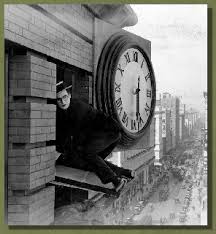 sound a bit discouraging. I just want to stress the point that a careful and methodical approach to starting a horological (or any) business might make the difference between success and failure, happiness and frustration.
Although it's easy to put yourself into a stressful position when dealing with customers and time constraints it's also fairly easy to avoid falling into this dark pit of stress when the business is approached correctly. I fell into that pit many years ago and barely climbed out alive. I'll delve deeper into that story in a future report and will show you how to avoid what I went through and to keep control of your business, your hours and your sanity so you can make this the exciting and rewarding venture it's meant to be. For now though please just realize that in this business shortcuts only lead to long, seemingly endless winding roads. There is a good, safe path to take and I'll do my best to lead you to it.
We'll discuss the next question on the list about knowing when it's time to take in that first repair.
Adios until tomorrow.
Bob
Disclaimer:
I CANNOT GUARANTEE YOUR FUTURE RESULTS AND/OR SUCCESS. THERE
ARE SOME UNKNOWN RISKS IN BUSINESS THAT I CANNOT FORESEE WHICH
CAN REDUCE RESULTS. I AM NOT RESPONSIBLE FOR YOUR ACTIONS OR
YOUR RESULTS. AS WITH ANY BUSINESS SOME ARE SUCCESSFUL AND SOME
ARE NOT. PLEASE BE CAREFUL AND RESEARCH AS MUCH AS POSSIBLE
BEFORE ENTERING INTO ANY SERVICE BUSINESS.