Todays Special Offer – The Advanced Hermle Clock Course added to The Ultra Online Horology Course Lifetime Membership!
See the Ultra Online Horology Course details Here
"I can not stress enough how important this Hermle Clock course will be to anybody starting out in clock repair, those looking for a better understanding of chime movements or for those who want to service their own chime movement. This course is clear and concise with fantastic camera work so you can clearly see what is happening and understand what is being described. The animations are excellent too and help you to gain an understanding of the mechanical functions of a chime movement.
Certainly one of, if not, the best recording of a chime movement service ever."
PD Currell Clock Repairs & Restoration, Clevedon, England.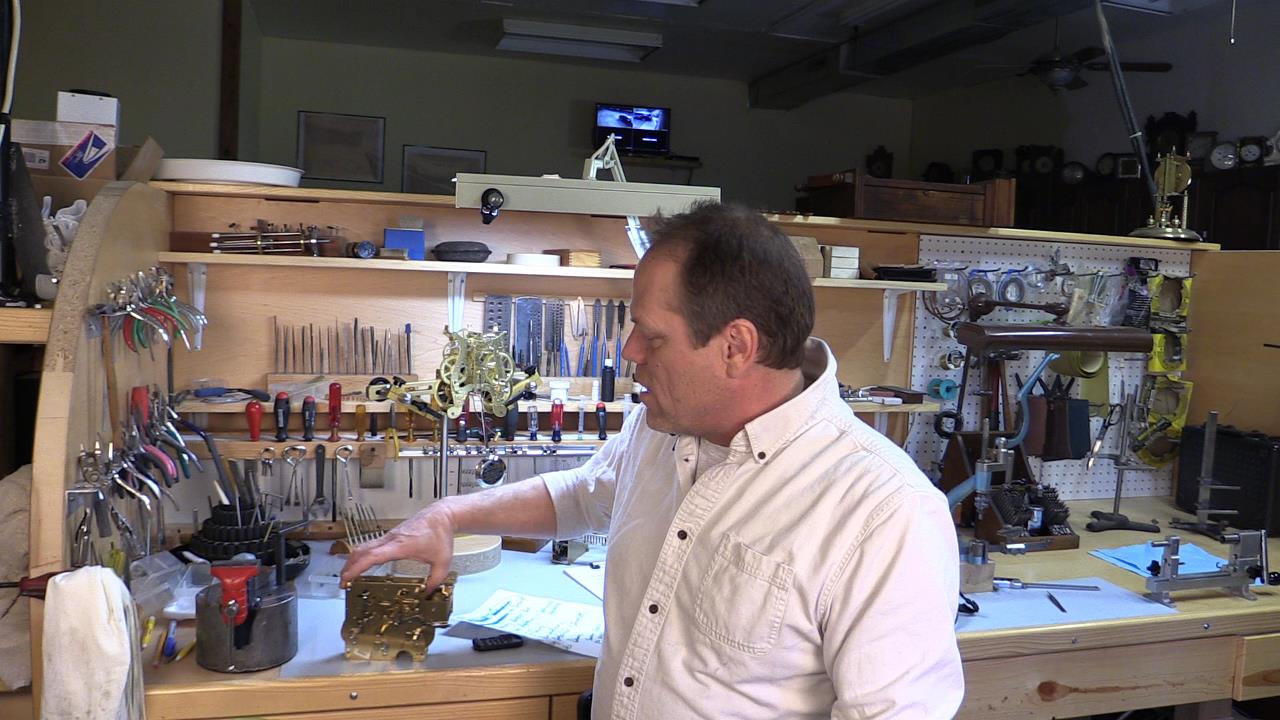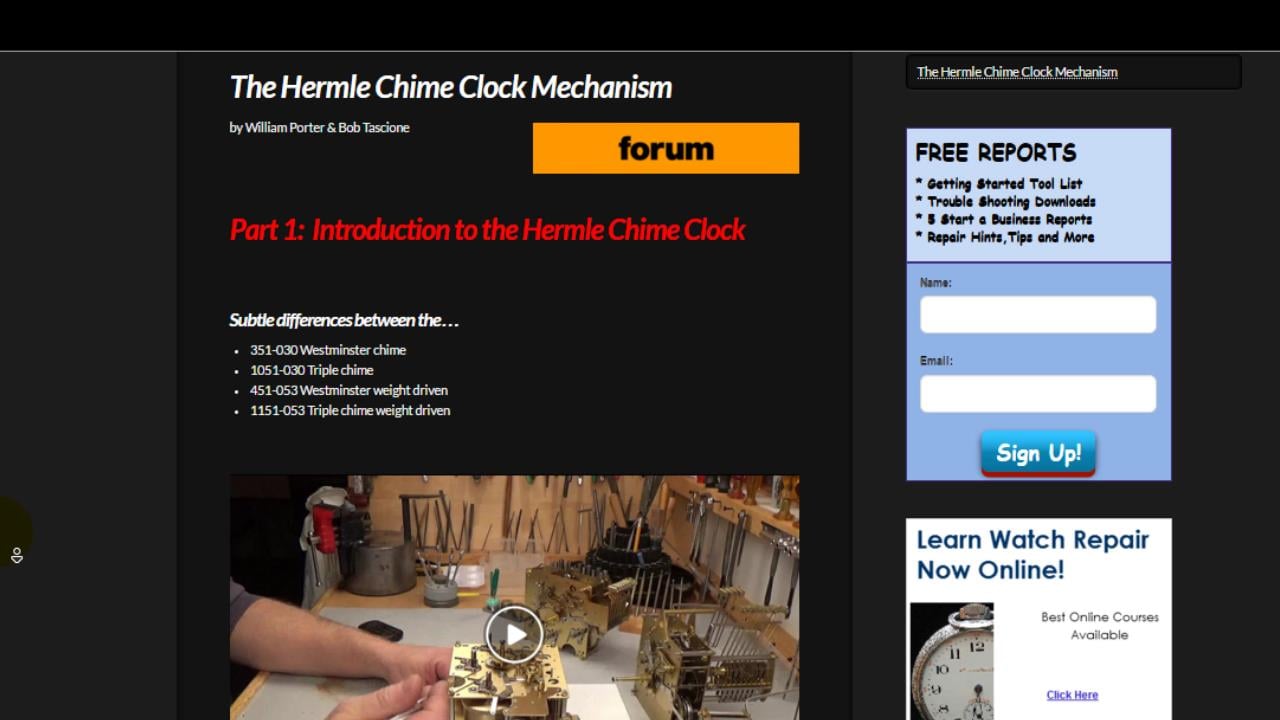 Hermle Clock Course Price for existing members of the
Tascione Online Courses or Our Ultra Online Course here at LearnTimeOnline.com


$57

 
Hermle Clock Course Price for
Non-Members


$120

 
"I have also taken the Hermle clock course and it is excellent. It is worth every penny. I have library of clock books and they don't compare to this video. I have been repairing clocks now for over 35 yrs and can honestly say if I would have had this video when I first started it would have saved hours of time and frustration trying to get these things in sequence. It is paced very well and explained extremely well. I can also honestly say I picked up several pointers I hadn't thought of while working on these units. If you can understand how to setup a Hermle properly it will also help setup Urgos, Keininger, and other clocks as well. So if you are going to go into clock repair this is a must have video to go along with the clock course. Thank you William and Bob for doing this video. Look forward to more."
Bernie Weishapl, B & M Clock Repair, Goodland, Kansas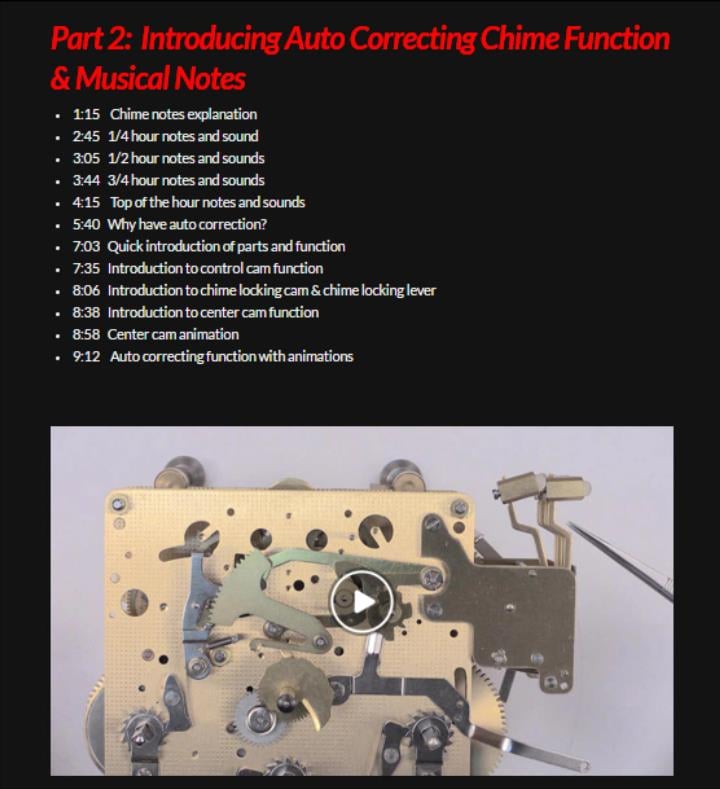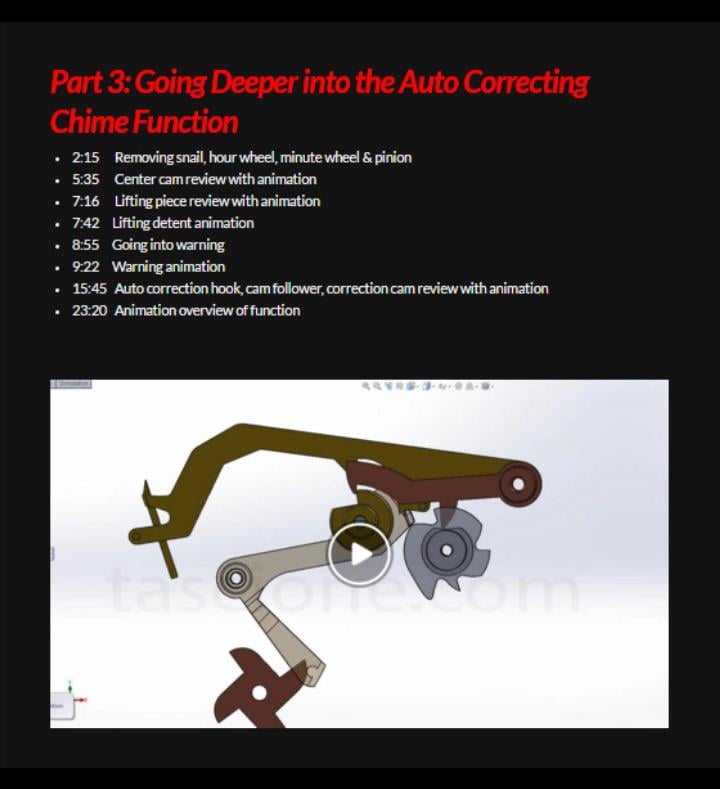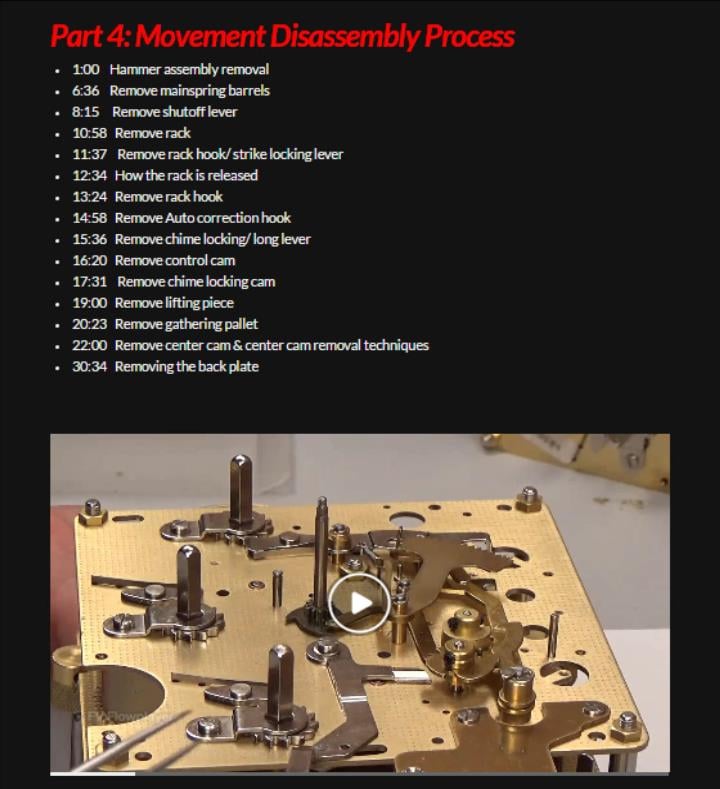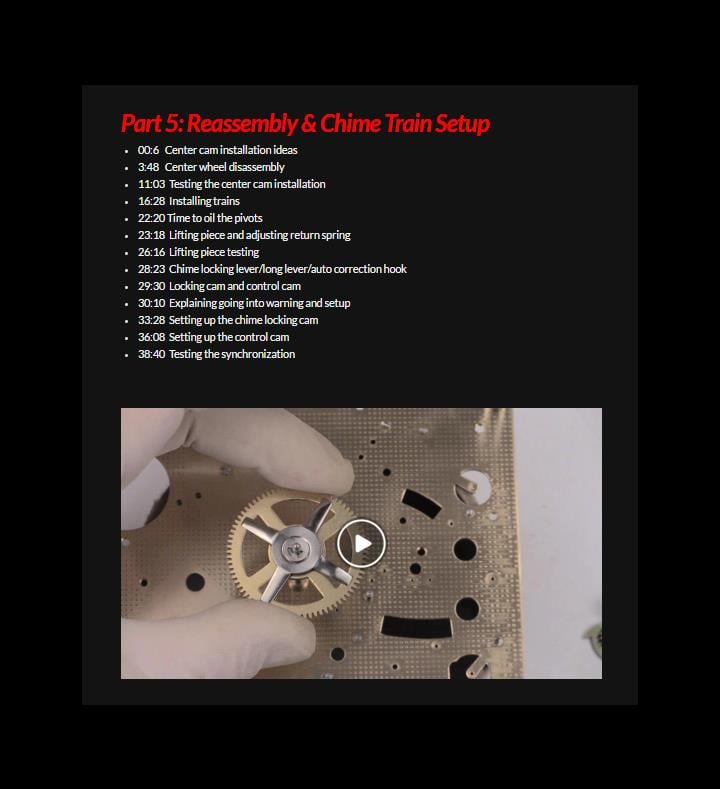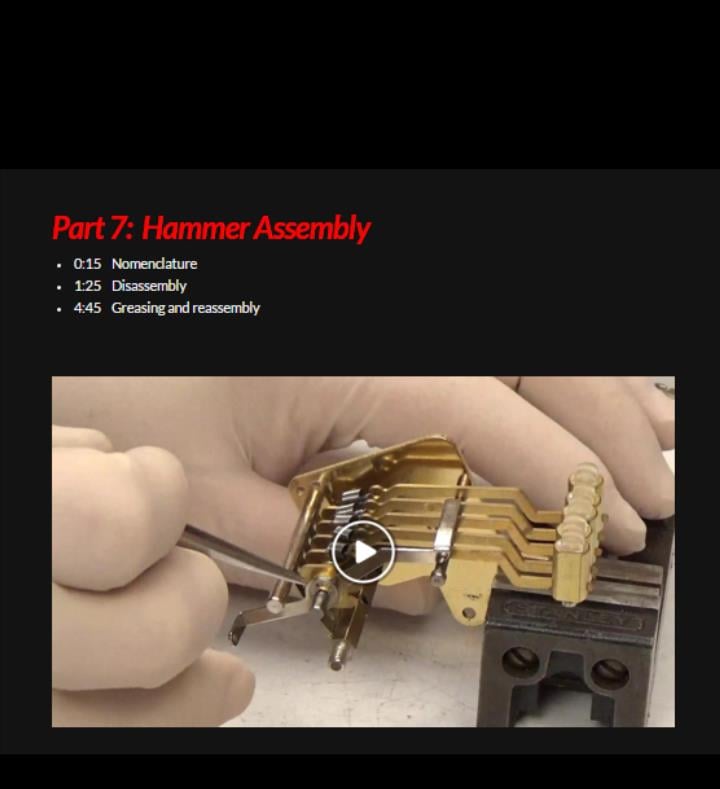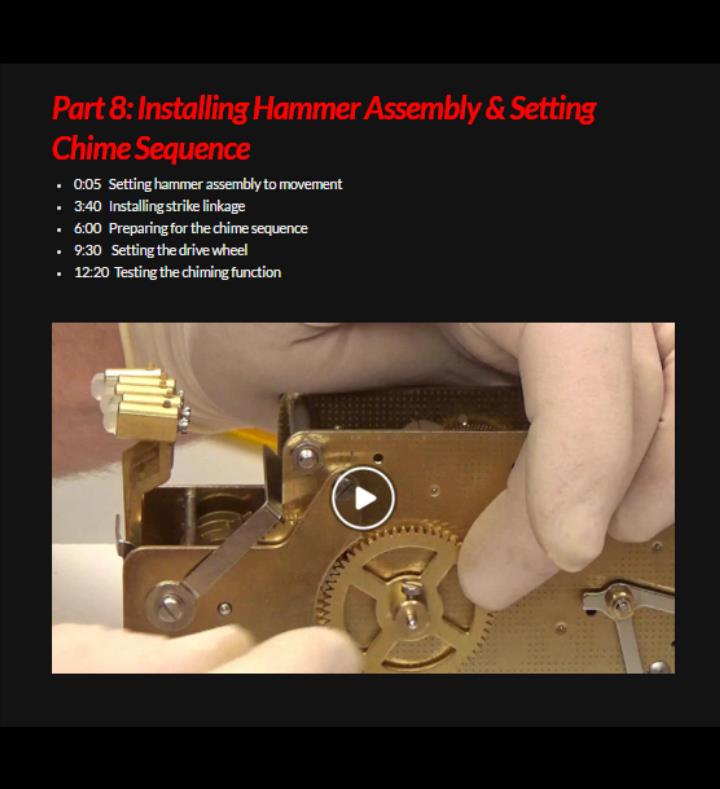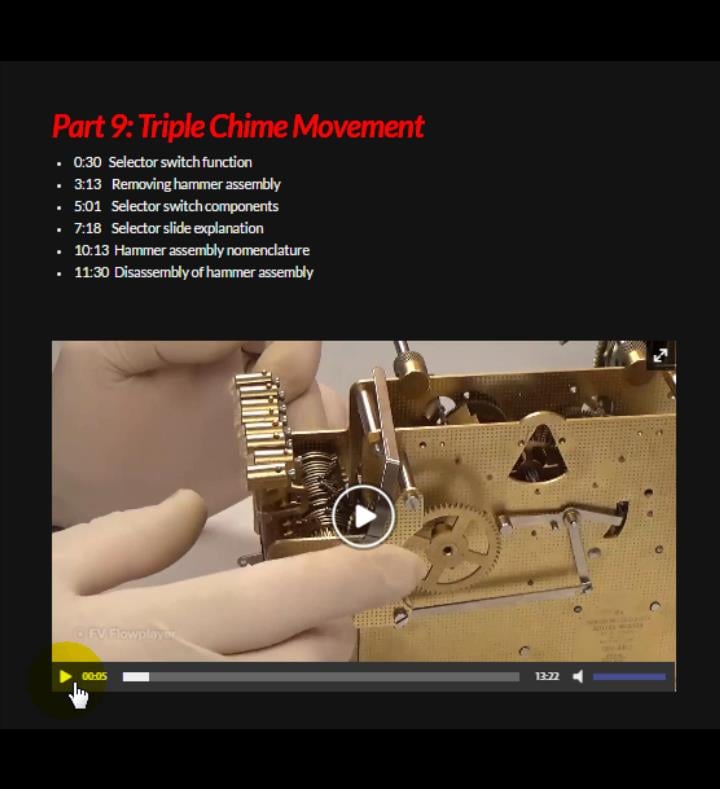 "Hello William & Bob,
I picked up the Hermle course. William and Bob you did a great job putting this one together. I have to say even for the seasoned clock makers as well as the beginners, this course was spot on. I myself work on Hermle movements often, they normally don't give me much of a problem however, I do my locking and control cam setup differently. I like the alligator clip method rather than trying to hold three different things in place with a finger. The way it's done in the video to me seemed to save more time. Overall, i was very impressed with the quality of this course and I am looking forward to seeing more.
I wish you well,"
Jim Wilson, Maui, Hawaii
[ShowSalesProof ID=6][/ShowSalesProof]