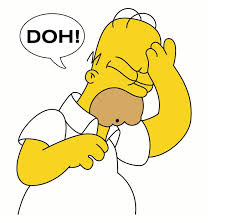 I started to write about the many different ways you can bring in repair work but after putting down a couple of sentences I realized that I had forgotten to cover a most important subject, a subject that could make the difference between your success or failure with your business. Notice that I said between 'YOUR' success", not the success of your business. Although a business might be making decent money and fits the mold of one that's successful it really doesn't help you if you've lost your freedom by becoming a slave to it.
The decision of what type of work you plan to work on and where or how you decide to acquire it is vital. Although there are many things you can do to bring in work – which we'll cover in a future report – it's important to evaluate your reasons for wanting to repair timepieces as a business in the first place.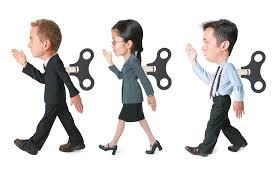 It's easy to get yourself into a routine that isn't what you had in mind when you started out. A routine that could cause you to hate something you loved doing before you turned it into a business. You should ask yourself what it is that you want this business to be doing for you in say, six to twelve months from now. Is this something you would like to do right from your home part time or full time or, would you like to have a little retail store? Are you interested in doing trade work such as repair work that you pick up from jewelry stores, antique stores etc. or are you only interested in retail? If you're doing clock repair would you like to specialize in doing service calls and possibly delivering and setting up tall case clocks for furniture stores? Or maybe you just want a mail order watch repair service. Each of the above categories will place its own unique demands on you and your time. You must choose which one fits your future goals. You must pick one or more and make them fit your lifestyle; not the other way around.
We all have different reasons for wanting a business. Mine is now more about freedom, not money. The following is an example of what I mean.
About 25 Years ago, I decided that I'd like to live smack on the ocean but knew that I couldn't possibly afford that luxury here in Southern California. Ocean front rentals in the Malibu area ran from $10,000 per month on up and compared to now that was cheap! That was over $9000 more than I could afford. But I knew from the many jaunts I made to Mexico's Baja peninsula, there were absolutely beautiful ocean front homes for lease for well under $1000 a month. Given a choice I would much rather my family experience the culture, food and friendly people living in Baja than that of Malibu (not that Malibu was even an option). So I decided to re-configure my repair and restoration business into a watch and carriage clock mail order only business so we could make the move down to "Margarita-ville". Three months later we were living in paradise! Every seven to ten days I would make the fifty mile trip across the border into San Diego, head to the postal annex to ship and pick up work from my regular customers and race back to the beach. I did this for two and one half years.
It wasn't always this way though. There was a time when my business owned me. When I finally admitted to myself that the reason my life was being controlled by it was due to my own neglect, that it was the product of years of accepting whatever it handed me. Not until I finally admitted that the fault was all mine was I then able to change it into what I wanted it to be. This is the pit I spoke of in the first two reports. It was a long and exhausting climb out but I got lucky and finally escaped it's hold on me. By planning a little ahead you'll stand a far better chance of building a business that will do for you what you want it to do. Without planning, your business may not be all you hoped it would be.
The watch and clock business is no different than any other service business. There are always outside demands and forces pulling and pushing on your business from customers, etc. and because it has no feelings for you nor desires of its own your business will tend to follow the path of least resistance and if you're confused because you lack a clear, concise understanding of your expectations and, you are sitting on that path you're likely to be trampled and robbed of your precious time and freedom. Knowing exactly what you want from your business and setting the parameters for determining where to get work, pricing, deciding what you will and won't work on, giving completion time estimates and allowing yourself the flexibility to change them when needed and knowing when and how to say "NO", will give you the confidence to respond quickly, and either resist and push back those forces before they become a real problem or maneuver safely out of the way of danger.
Although a repair business can be a lot of work it can also be one of the most rewarding, creative and fun things you can ever build. When you have total control you can shape it into exactly what you want. You just need to know what it is you want from it, make decisions that cause the business to move in that direction and know when to say 'no' to demands that might cause you to deviate from your goals and always stay on top of any issues that might cause future unwanted aggravation.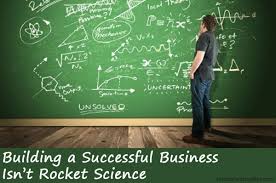 This isn't rocket science. You can do it!
Okay, now that we got this important subject out of the way I promise this time that in tomorrows report I will cover question three about the different ways you can bring in work.
Until then Adios,
Bob
p.s. Make your business work for you!
http://www.tascione.com
<a href="http://www.tascione.com">Tascione.com</a>
Disclaimer:
I CANNOT GUARANTEE YOUR FUTURE RESULTS AND/OR SUCCESS. THERE
ARE SOME UNKNOWN RISKS IN BUSINESS THAT I CANNOT FORESEE WHICH
CAN REDUCE RESULTS. I AM NOT RESPONSIBLE FOR YOUR ACTIONS OR
YOUR RESULTS. AS WITH ANY BUSINESS SOME ARE SUCCESSFUL AND SOME
ARE NOT. PLEASE BE CAREFUL AND RESEARCH AS MUCH AS POSSIBLE
BEFORE ENTERING INTO ANY SERVICE BUSINESS